Clubbing Holidays Menu
Amsterdam is one of those cities that manages to combine old and new. You can immerse yourself in art, culture and history at one of the cities museums or just hang out and watch the world go by in one of the funky modern cafes or clubs.

Accomdation is plentiful in and around the City centre, including the Budget Hostels and House Boats. During the day you can sign-up for the organised Walking tours around the City Centre which are reasonably priced and help you find your way through the maze of canals, bridges and historic buildings that Amsterdam is. However, if you are an energetic type of a person you can always take the half day bike tour which brings you into country areas.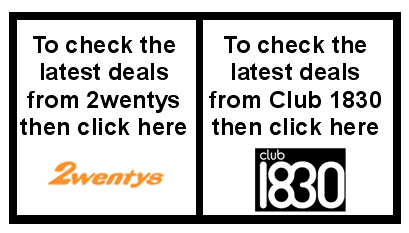 If youíve come here to break off from the daily responsibilities, have the time of your life, party and club all night, then Amsterdam fulfills. As expected from one of the biggest cities of Europe, Amsterdam has tons of entertainment. From classical to rock music on scenes, vibrant and slick theatres and cinemas, to clubs open all night, the only two casinos in the city or a stagís weekend, you can have it all.

Like any other major tourist city, Amsterdam has tons of entertainment. Not only it is one of Europeís leading cultural centres, but itís also one of the continentís fun party cities. A city for taking a romantic stroll or stagger from one quirky bar to another, enjoying the live music and dancing, Amsterdam offers it all if youíre planning to have an unforgettable time that will bring you back again and again.

Clubbing scene is filled by more famous Paradiso and De Melkweg Clubs, for rock, pop, rap and big name bands. You can find a few clubs that are a little more on the trendier side as well, that meaning having a smart-casual dress cod, no trainers or jeans, but instead having the advantage of having a free-for-all at more down-market venues. In this former group of clubs, bouncers wonít like groups bigger than four and if you plan to go already drunk inside you can just hit the next club on the road. Openings in Amsterdam clubs are around 10-11pm, but they must close by 4am on weekdays and 5am in the weekends, with Thursday, Friday and Saturday the top nights out.

Getting around Amsterdam is quite simple, most locals prefering pushbikes, which you can find for hire. Transportation is available as in any other city, exception making the Water Taxis and Canal Cruises which are quite specific here. Trams, trains, busses and conventional taxis are available, and also car rentals.

Another feature of Amsterdam is shopping, being well known for its variety. Practically the city is packed with every kind of shop, from fleamarkets to Gucci, from multi-floored malls to trendy one-room boutiques. Also you can add to the picture a lot of antiques shops, book stores, diamond dealers and so forth.

Least but not last, Amsterdam is one of the most beautiful city break capitals. What makes it even better is the beauty in small scale, admired more in the intimate gabled 17th century homes than in grand palaces and grandiose monuments. However, it does not lack such either, a couple of sights you shouldnít miss being The Rijksmuseum, one of the great art galleries of the world and a landmark for Amsterdam. Furthermore, the Amsterdam canal network which can only be rivaled by Venice, the Dam Square at the very centre of Amsterdamís life, where the city was founded, Anne Frankís House, the Van Gogh Museum and a lot others.