Ibiza - Clubbing Holidays - 18 to 30 Holidays - Ibiza Clubs
The 'super clubs' of Ibiza are renowned the world over as the global HQ of dance music, and deservedly so. Not only for their size and splendour, but mainly for the unique atmosphere created by thousands of people, fresh off the beach, letting their hair down with a holiday vengeance.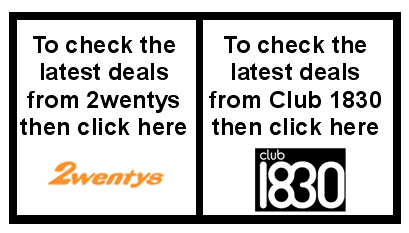 This Clubbing video is 29 min long and will give you a good idea of the parties,
discos, clubs and bars you can visit in Ibiza, plus opinions and tips.

HOWEVER, THIS VIDEO IS ONLY REPRESENTATIVE of a SMALL PART of the island.....in particular, the area of Playa Den Bossa and some areas very close to San Antonio.
One of the Balearic Islands, Ibiza Island is the most powerful magnet attracting young people every summer onto its marvellous land of hot sun with gorgeous clubs, great music, beautiful people and the best parties one could ever imagine. The town of Ibiza, the largest on the island, constitutes an attraction to romantic couples who always enjoy walking on its cobbled streets in the evening and having dinner at one of the many fabulous restaurants there.

There are over eighty beaches so it will be very hard to choose; they are all great, with perfect sand and the water is simply irresistible. Water sports or just swimming or snorkelling there will cool your sun-and-fun-heated body perfectly; the place gives you the feeling there is no other spot on Earth where you could get more of a summer holiday.

The hotels and villas in the area are excellent and there is a wide variety of good fresh food you can taste in those great restaurants: Spanish, Thai, Italian, French, West Indian, and Chinese cuisine will enchant your taste buds with hundreds of sophisticated and delicious courses that you will never forget.

Bars and cafés are everywhere, luring you in with delicious cocktails and the best coffee you have ever drunk. Ibiza Queen Vic, White Island Café, Smugglers' Inn, Oasis Café, Mirage, happy Friars, Jacaranda and Sports Café are only a few of the most popular cafés you can go to whenever you need a refreshment drink or a good 'cuppa'.

Ibiza is renowned in the world for the hottest atmosphere its super clubs give off. This is due not only to their size and splendour but mostly to the unique atmosphere created by thousands of people coming here from all parts of Europe and over the Atlantic to have the time of their life.

You should bear in mind that these clubs pre-date the 'dance music' phenomenon by many years. Most of them have been around for about three decades; ever since they appeared many artists have performed there and left the island heading for fame and success. Ibiza has a record of quite a number of musicians and DJ's who practically got their name on the island due to the visitors who spread the word as soon as they returned to their home countries.

The most famous clubs in Ibiza, attracting young people every night for the whole season are: Amnesia, Eden, El Divino, Space, Pacha, Love and Heaven but you will find some others that you might enjoy and keep on your priority list. Whoever is interested in going to a strip club has Pure Platinum, Blue Rose, Glamour Ibiza and Beverly Ibiza to choose from. No matter which one you decide upon, you will certainly have a great time and see a lot of gorgeous girls in there.

If you want to devise a thorough plan for your Ibiza clubbing holiday, we suggest getting the Ibiza club map and make sure you won't miss any of them. Ibiza is a party destination and you must get as much as you can out of its nightlife attraction while you are there.