Clubbing Holidays Menu
Greece is undoubtedly one of the most attractive holiday places to Europeans nowadays. That special kind of light coming from the hot summer sun, clear blue sky, refreshing sea water, cosy beaches and, of course, dozens of taverns, ouzeries, discos and nightclubs make a Greek holiday something you cannot forget. Those who have been there once will certainly go back to relive those fantastic moments over and over again.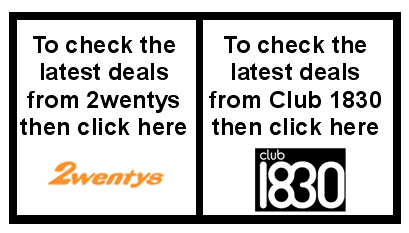 Whoever is looking for a gorgeous clubbing holiday on a Greek island had better fly to Corfu and book a fortnight in Kavos, the most popular resort for young people in the area. It is crowded with tourists in their twenties or thirties from early May to late September, due to the hot climate and many attractions to fill your days and nights with.

The five miles of sandy beach sprinkled with lively bars and restaurants, endless opportunities of beach and water sports as well as the splendid view across the sea to the Greek mainland is more than you could ever expect from any seaside resort.

Let us see what a Kavos clubbing holiday may have in store for you if you are interested in partying all night long and having the time of your life. Naturally, the strongest point of this fabulous resort is its night life which makes Kavos the best and most popular party destination in Greece. There are dozens of bars renowned for their irresistible cocktails and clubs open until morning where you can hear different kinds of music thanks to the best DJ's a resort can ever get. Snobs and Scorers are two of the popular bars where you can enjoy some R&B or Garage music over a glass of some tasty sophisticated local cocktail. Beetle Bar is the place you should go for the lovely Beetle Juice cocktails they serve and the fun a Karaoke night can provide. There is also a very nice and always crowded open air bar – Rocky – with an English DJ and unique atmosphere.

Kavos clubbing holidays cannot be complete without a couple of nights spent in the best night clubs of the resort: Venue, Limelight and Future Atlantis. If you feel like listening to the music of the 60s, 70s or 80s, the Rolling Stone is the answer: you will find good prices, great Rock and Indie music and no entrance fee. Bonkers is another night attraction for young holiday-makers in the resort. They have the best DJ, the best staff, great prices and extremely wild atmosphere. It is also a good place for games.

Local food is another thing to have in mind during your Kavos clubbing holiday. There is a wide range of choices that Mexican, Indian, Chinese, Thai and even British cuisine have to offer in many of the restaurants there. However, tasting traditional Greek food in a taverna is something you cannot miss. They are practically at every corner, luring you in with a selection of appetizing combinations of fish or sea food and a unique vegetable mix. Don't forget to try the Greeks' most favourite ouzo, their national beverage.