Clubbing Holidays Menu
Zakynthos is the fifth most popular holiday destination in Greece, with a magical atmosphere, encouraging people to return time and time again. Also called Zante, this is a great place to start your relationship with Greece, and the islands in it.

Zante is a lot different from the other islands of Greece, having the virtue of being knocked flat by an earthquake 50 years ago, followed by a rebuilding project in a 'cheeky' Venetian style.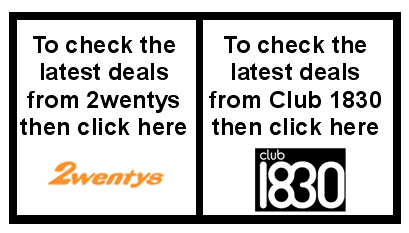 Accomodation shouldn't be a problem in Zakynthos; should you decide to spend your holiday here, there are numerous famous and quality options, such as Arkadia Hotel located near the beach of Kipseli, Bitzaro Hotels Chain which is located in Kalamaki and Town Resort in Zante island, consisting of 3 hotels. One in Town, being a 2 star hotel and the other two in Kalamaki being 4 star hotels. Villas and apartments are available, for instance at Porta Del Mar Luxury Villas or Andreolas Luxury Suites.

The best option would be to hire a car or motorbike if you stay outside one of the livelier resorts, as public transportation and taxis are few and far between, thus having an active nightlife will give you a hard time returning to your room.

Zante is famous all around Greece for the way of life, cheerfulness and the singing of the locals. Intense nightlife exists in Lagana, Argasi, Tsilivi and Alykes. Barrage Night Club is one of the most famous and glamour clubs on the island. Located in above mentioned, Argassi, it is open every summer night and some winter nights till morning with high quality music and famous DJs on decks such as Dj "S", Dj Rico, Tara, Dj Dino and so on.

If you're looking to find a holiday romance or simply want to dance the night away with your friends, this is where the action is. Probably the biggest inside bar in Greece, built on two levels and an upper balcony, Zeros Club has a state of the art sound and lighting system, which is regularly updated and maintained by a team of professionals to ensure it's the best of the best. The Club is located on the main road that runs through Lagana.

The northern coast of Zante has loads points of interest, as the numerous little caves and coves. The Kianoun Cave and the caves at Sklavou are favorites. You can take a boat trip from the south coast or drive up to the north coast and explore them by boat from there

The Monasteries is another point of interest that should not be forgotten. There, history and worship along with the special Zakynthian way of chanting will lift you to another dimension. Frescoes, old icons make the simplicity of the Nuns and Monks regal.

Holidays are fun in Zante and it's a place that's becoming more and more popular, yet locals still outnumber the tourists. Like the majority of island airports in Greece, the one here is tiny, thus it can very quickly get crowded. Being early is indicated for when your flight leaves so you avoid being stuck at the airport.

Zante, definitely being amongst the destinations to be taken in consideration for a summer holiday, will surely catch you not only by the flourishing nightlife and clubbing, but also by some fantastic views and activities, not excluding scuba-diving and others.